Financial Transformation for Moms of Families with Medical Conditions:*
Do you have a child, spouse, parent (or maybe it's you) who has a medical issue?
Are you one of the moms with FOMS (Fear Of Mailbox Syndrome)?
Do you have a stack of medical bills somewhere that you prefer to ignore?
Do you wish you could have some peace around your money situation so you could focus on the things that really matter?
If you answered "yes" to the above, allow me to guide you through this difficult process. You don't have to do it alone!
During this 6-month coaching program, you will work 1-on-1 with me to address your medical bills and create a plan for financial peace going forward. Think of it as doing the legwork to arrive at a point of relaxation around your money. It doesn't mean you won't have to work hard, but even without a change in your income, peace is possible.
My proprietary program has helped me and many others get back on our financial footing after medical setbacks. I have been where you are, and as stuck as you feel, I can tell you that you don't have to stay there.
The first month will be devoted to getting to know one another and a thorough reconciliation of your medical bills. When we are done you will know which ones to pay, which ones to ignore, and which ones require negotiation. We will also determine if there is a need for contesting a bill, which may save you more than you invested in this program! If yours is an ongoing medical issue, we will create a proactive plan going forward so you can breathe a sigh of relief.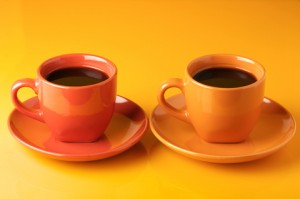 Afterward, we will begin to rewrite your money story. My program is built around weekly exercises and check-ins, but you will never have to do more than two hours of work a week. At the end of six months, you will have a new, tailored-for-your-family cash flow system, money personality inventory and recommendations, the knowledge you need to remain in control of your situation, and heaps of financial confidence to help you boldly face the future. Our work together will be three pronged: spiritual, emotional and practical. My program meets you where you are and helps you optimize all aspects of your financial life.
* Other coaching packages are available. Let's talk to discuss your options.
I don't take every prospect I meet as a client, so I would like to offer you a complimentary 45-minute consultation. During this phone call, you and I will discuss your needs and decide if it makes sense for us to work together. Click here to request your complimentary consultation. I look forward to hearing from you!
Interested in learning more? Click here to read about the traits that differentiate me from other financial advisors, or read my blog posts on Women & Money.